Lab Advocate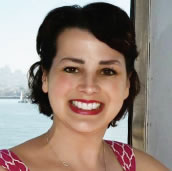 Bianca Lundien Kennedy, the lab's very special breast cancer advocate who inspires them to work harder to detect breast cancer earlier, and to develop more effective, personalized treatments.
Komen Advocates in Science program
*Highlighted sections where Geoff Wahl has been integral
SCIENTIST & SURVIVOR: Developing a long-term scientist & Advocate Partnership
Click here to view»
HOW DID YOU MAKE YOUR WAY TO SALK?
A chance meeting in Florida with Dr. Geoff Wahl led to my joining his lab team as Salk's first Resident Advocate in August of 2011.
TELL US A LITTLE ABOUT YOUR WORK/BACKGROUND.
As a Volunteer at Salk for the past 10 years, embedded in Dr. Wahl's lab and more recently in Dr. Daniel Hollern's lab since its inception, I have had abundant opportunities afforded to me toward making an impact on cancer research beyond all I could have imagined. Aside from being an Advocate on grant applications, I attend the lab meetings and am privileged to have ongoing communication with the scientists. I also participate in public events to help convey the urgency for research and for its critical need for predictable and sustainable funding.
HOW DOES YOUR PERSONAL BREAST CANCER SURVIVAL JOURNEY IMPACT YOUR WORK AT SALK?
As a voice for the breast cancer community, I put a human face on cancer, having battled my second breast cancer while a member of the Wahl lab. It was a memorable year, filled with inspiration I derived from scientists whose dedication to their work was never lost on me. As a layperson trained on the scientific aspects of breast cancer through 20 years in advocacy, including having worked and volunteered for national breast cancer organizations and having regularly participated as Consumer Reviewer for the DoD's CDMRP grant review, I have a good grasp of the basics of cancer research. Lab team members fill in my gaps in knowledge anytime I ask for help.
Dr. Wahl's impact on my life has been nothing short of profound. Our years working together have given my life more meaning, as well as many adventures. And I am so excited to have joined Dr. Hollern's lab too. I know he has an amazing career ahead of him at Salk. I am honored to be a part of both labs and to get to spend time with the high caliber of scientists in each.
WHAT INFORMATION ABOUT BREAST CANCER WOULD YOU LIKE TO SHARE THAT MOST PEOPLE DON'T KNOW ABOUT, BUT SHOULD KNOW?
Every October, Breast Cancer Awareness Month (BCAM) reminds me of how far science and medicine have come in the fight against this too often deadly disease. There are excellent resources available to anyone facing breast cancer, including everything from educational materials, to financial assistance, to speaking to other survivors who have tread the same path. BCAM affirms to me the commitment that scientists hold to work diligently in pursuit of cures. The medical community, support organizations, and charitable foundations also provide both help and hope. One of the best insights I can provide for anyone facing a diagnosis of breast cancer, is that you are not alone. You have a tremendous network of people of diverse backgrounds across the globe in the fight with you, and that makes it all the more bearable.
If you would like to see more about my collaboration with Dr. Wahl's lab, please visit this link: http://www.pairs4cures.org/print.html. This is a website I created just before COVID-19 hit and it has been on hold ever since. Though not what I had originally intended, it turned out to make a great digital scrapbook.